Dr. Mark Berman
Pioneering New Breast Augmentation and Space Lift (facial fat grafting) Techniques
Since 1983, Dr. Mark Berman has been practicing Cosmetic Surgery, specializing in breast augmentation, fat-grafting and Stem Cell Therapy, at his Santa Monica office on Ocean Avenue. Dr. Berman is a Diplomat of the American Board of Cosmetic Surgery and the American Board of Otolaryngology/Head and Neck Surgery, and a Fellow of the American College of Surgeons.
Breast augmentation is one of the most common plastic surgery procedures today. Dr. Berman pioneered the use of Gore-Tex™ (e-PTFE) materials for cosmetic surgery, and invented several patented surgical devices and implants, such as the Pocket Protector™ and the SAF-T-VAC™. Breast size and shape can be improved through breast augmentation. Yet, a breast lift may also be necessary if the goal is to improve sagging of the breasts.
Fat Grafting, also known as the Space Lift or Autologous Fat Transplantation can be one the best ways to return to your youthful look. Dr. Berman is known as one of the pioneers advancing the concept of volume replenishing to naturally restore contour to the aging face.
LATEST NEWS: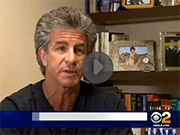 CBS News, Los Angeles Stem Cell Therapy Saves Eyesight Of Fountain Valley Mother



Dr. Berman has just opened his California Stem Cell Treatment Center in Rancho Mirage, CA.

The Board of Trustees of the American Academy of Cosmetic Surgery has approved the nomination of Dr. Berman for President 2010 (President-Elect 2009).


Dr. Berman named to "Super Doctors List" by Los Angeles Magazine, December 2008, January 2009, January 2010, January 2011 and January 2012.


Dr. Berman enjoys many different sporting activities, plays the guitar, and loves to read and write. In fact, he has written a comprehensive book on Cosmetic Surgery, What you Really Need to Know About Cosmetic Surgery. He explains complex topics in plain English and in an easy to understand format. Dr. Berman has also authored a novel - Substance of Abuse - currently available through Amazon.com (see critique on website). Still, after 20-plus years in practice, his favorite time of day is when he's performing surgery in the operating room.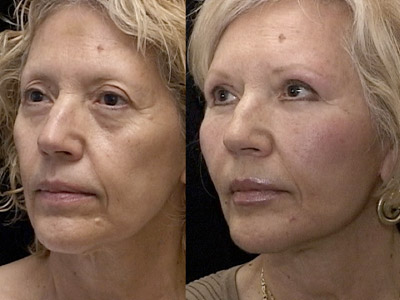 See Dr. Berman's Before and After Pictures and see the dramatic improvements cosmetic surgery can do.
Stem cells, which are known to replicate and change into another body part, can now be used in cosmetic surgery. These cells are obtained from the patient's own fat deposits, not embryos. Read Dr. Berman's interview on Stem Cells in Cosmetic Surgery. You can also see a Stem Cell Facelift Video from FOX News LA.
Website design by Westland Network